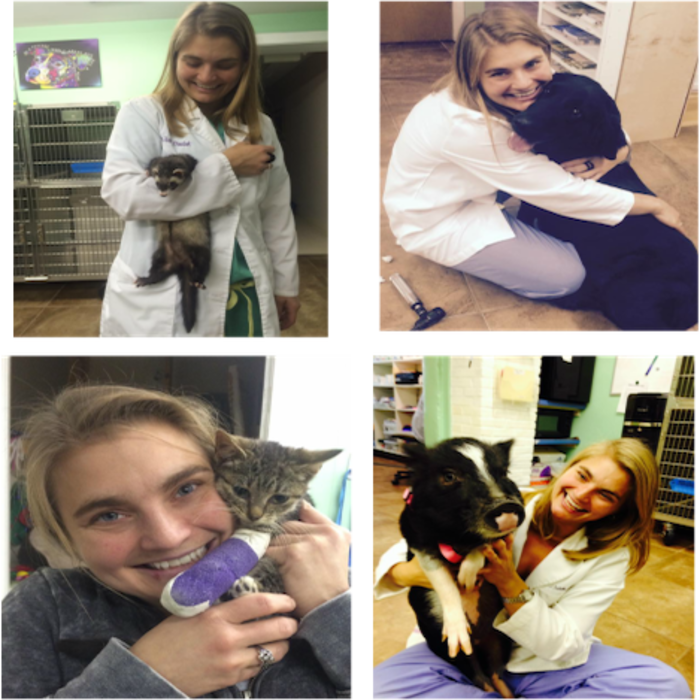 Dr. Julie Dudak
DVM / Owner
Dr. Julie Dudak was raised in the Raleigh/Durham area where she started working in the veterinary field at the age of 14. She graduated from NC State University with her Bachelor's degree in Zoology. She then moved to Michigan where she received her Master's degree in Biology, with a Physiology concentration. After receiving her Master's degree, she worked as a guest lecturer at Eastern Michigan University while continuing to work as a veterinary assistant. She earned her veterinary degree from Colorado State University. Following graduation, she pursued advanced training by completing a medical and surgical internship at Carolina Veterinary Specialists in Greensboro. Since then, she has been in private practice as a small animal clinician. In December 2013, she was fortunate enough to take over the hospital from the previous owner following his retirement from small animal medicine.
Dr. Dudak has a special interest in geriatrics and preventative medicine, as well as a strong focus on the management of acute and chronic pain. She also enjoys surgery.
In her free time, Dr. Dudak enjoys running, cycling, hiking and spending time outdoors. She shares her home with her rescue furbabies: 2 goofy rescue Great Danes (Oscar and Lou), 3 wonderful cats (Myra Jean, Kylie and Winston).