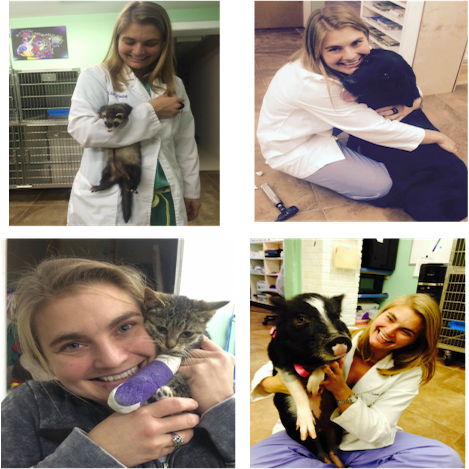 Dr. Julie Dudak
DVM / Owner
Dr. Dudak was raised in the Raleigh/Durham area, where she started working in the veterinary field at the age of 14. She graduated from NC State University with her Bachelor's degree in Zoology. She then moved to Michigan, where she received her Master's degree in Biology with a Physiology concentration. She earned her veterinary degree from Colorado State University. Following graduation, she pursued advanced training by completing a medical and surgical internship at Carolina Veterinary Specialists in Greensboro. Since then, she has worked as an associate veterinarian in the Triad. In 2013, she started Veterinary Hospital of Oak Ridge.
She is particularly interested in geriatric and preventative medicine and has a strong focus on managing acute and chronic pain.
In her free time, Dr. Dudak enjoys running, hiking, and spending time outdoors. She shares her home with her rescue furbabies: a magnificent German Shepherd (Max), a goofy Great Dane (Aida), and four wonderful cats (Kylie, Winston, Jimmy, and Bernie).